European Union and British Council through the Agents for Citizen-Driven Transformation (ACT) programme trains D-Ability Initiative on human resources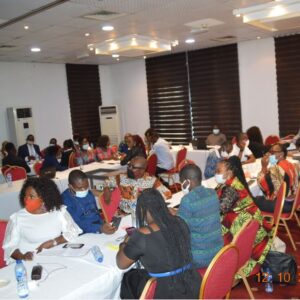 management alongside other CSOs partners in Rivers State. The three days training program held at Novotel Hotel, Port-Harcourt was part of the capacity strengthening programme for selected organizations in Rivers State. The intensive training was facilitated by Mrs. Folake Okonubi who took the participants through several modules as designed for the training. It was interesting, impactful, and all-inclusive as she never shifted focus on Human Resources with the introduction of each module demonstrating expertise in the field.
She started with the human resources strategy definition taking a special look at both literal and contextual meaning and expanded to learning and development, performance management, conflict management, gender, and social inclusion amongst others. D-Ability Initiative joined other EU partners CSOs in group works and presentation of group projects. This training had in attendance Dr. Kingdom Nwanyanwu, the President of D-Ability Initiative, Christian Paul, and nineteen (19) other Civil Society Organizations (CSOs) participated in the training in Port-Harcourt.