DEHAT ABILITY SUPPORT INITIATIVE
INSPIRE | SUPPORT | EMPOWER
VISION
To be a world-class non-profit organization that raises a generation of empowered, competent, and independent Deaf and Hard of Hearing persons through unrelenting advocacy, support and human capacity-building programmes.
MISSION
To support, empower, and strengthen the capacity of the Deaf and Hard of Hearing persons so that they can compete favourably with the Hearing persons and have meaningful lives.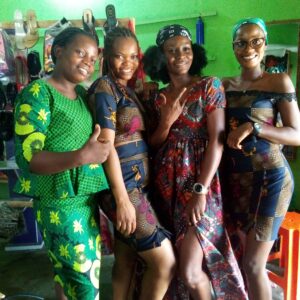 VALUES
Our core values are Inclusion, Equity, Mutual Respect, Empowerment, and Transparency
TARGET
The Deaf and Hard of Hearing men, women, youth, teenagers, and children.
The event was held at the Ministry of Women Affairs. This training focused on how to mitigate the incidences of gender-based violence (GBV) by proper data e ...