The Rivers State Technical Working Group on Adolescents and Young Persons (TWGAYP) held workshops and associated activities with the Federal Ministry of Health, Rivers State Ministry of Health, selected Civil Society Organizations (including D-Ability Initiative), international organizations, and media partners. The aim was to provide technical support to the State TWGAYP and review the implementation of the State's work plan. The 5-day events included an Advocacy visit, facilities visitation, and workshops which were held at Visa Karena Hotels, Port Harcourt from 28th August to 2nd September 2022.
The events started with an Advocacy Visit by the Federal Ministry of Health (FMoH), State Ministry of Health (SMoH), and some Partners to the State Permanent Secretary, and Policymakers.  Objectives of the week's activities and Goodwill messages were presented. The representatives of the Federal Ministry of Health were Mrs. Francisca Osibe (Team Lead), Ms. Olabanji Damilola, and Dr. Esther Envuladu.
A welcome address, meeting objectives, and workshop methodology were presented by Mrs. Mbreba Wokoma, the Desk Officer, Adolescent and Young People's Health, State Ministry of Health.
The following presentations were made:
Implementation Status of State Plan (Mrs. Mbreba Wokoma).
Presentation of Data for Services Provided for Adolescents and Young People in the state from January to June 2022, using the agreed template (Mrs. Mbreba Wokoma).
The Review of International Adolescent Health Week (IAHW 2022) Implementation. (Dr. Uloma Okere, and Mrs. Mbreba Wokoma).
Sensitization on U-Test/Self-test (Mr. Stanley Wowo, RIVSACA)
Feedback on Facilities visitation
From the presentations, it was evident that the activities in the work plan on the three thematic areas: Teenage Pregnancy and Unsafe Abortion; Alcoholism and Drug Abuse; and Violence/ Cultism in the State were not completed. As a result, groups were created to identify key issues that weren't captured in the work plan, identify challenges that prevented achievements, and make recommendations.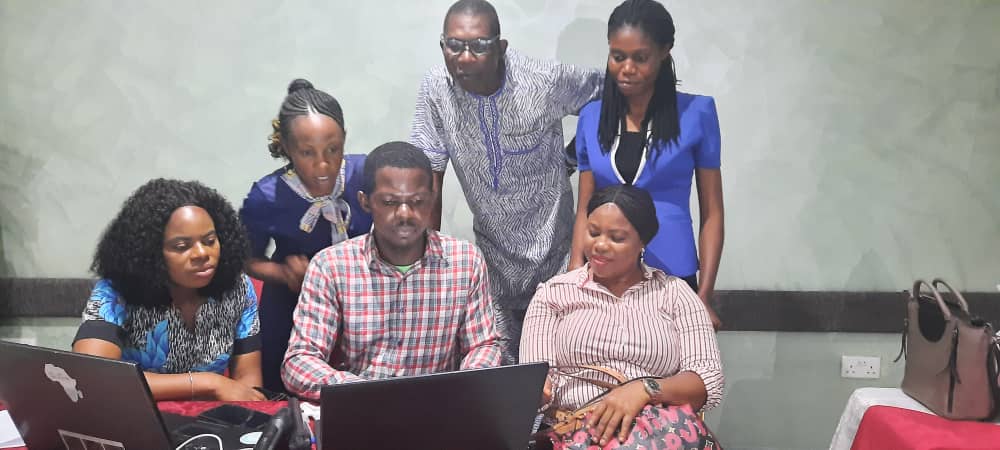 The House went into group work and plenary sessions according to the outlined thematic areas. D-Ability Initiative led the group works on Violence and Cultism. The outputs of the group work were presented by Dr. Nwanyanwu Kingdom, the Founder and President, D-Ability Initiative.
After due deliberations, participants agreed on the following observations and recommendations.
OBSERVATIONS
At present, the few Adolescent and Young Persons-friendly facilities available are not up to the required standards.
A high rate of sexual assault cases was recorded.
We observed a lack of Water Sanitation Hygiene (WASH) facilities in schools.
Lack of Life Planning/HIV/STIs services for in and out-of-school adolescents in the State was observed.
There was some adolescents' ante-natal care recorded but zero delivery.
Lack of adolescents' Information, Education, and Communication (IEC) materials in all the visited facilities.
Inadequate training, poor knowledge, and skills of adolescent health care providers were evident.
Most facilities concentrated mainly on Maternal Neo-natal and Child Health issues.
A lack of database entry for the adolescents was observed.
Available Life Planning commodities were inadequate.
Cultural and religious beliefs were also found to be militating factors against the Life Planning Education/ Programming for adolescents in the State.
RECOMMENDATIONS:
1 There should be awareness creation, education, and implementation of Life Planning/HIV/STIs services for in and out-of-school adolescents in the State.
2    More research should be done on the repackaging of adolescents' information for easy acceptability by partners and Faith-Based Organizations.
3 IEC materials, Life Planning commodities, and catalog (hotlines) should be provided adolescent friendly centers.
4 There should be training and retraining of adolescent healthcare providers followed by supportive supervision to make them adolescent friendly.
5 There should be provisions of database and open data kits, especially concerning adolescents' issues of Gender-Based Violence (GBV), sexual assaults, and other forms of violence.

Media houses in the State should endeavor to bring adolescent-related issues to the forefront.
6 The State Ministry of Health (SMoH) should reach out to CSOs and other interested local partners to mainstream some of the adolescents' health care activities into their programme with the TWGAYP and SMoH as partners.
7 Government should create and upgrade adolescent spaces in all the facilities across 23 LGAs to reflect adolescent-friendliness so that they can serve the intended purpose.
8 Perpetrators of GBV, sexual assaults, and other forms of violence against adolescents must be punished and rehabilitated.
9 There should be public awareness and training of adolescents on self-defense against GBV and other forms of violence.
10 Provision of Life Management Education and skills for families, schools, and Faith-based Organizations is necessary.
11 There needs be registers, training guides, checklists, and baseline survey tools (starting with manuals) in the facilities for monitoring of all adolescents-friendly services and processes.

The FMoH Team expressed deep gratitude to the Rivers State Technical Working Group for their hard work and dedication to the well-being of the adolescents and young people in the State. Mrs. Mbreba Wokoma and Dr. Uloma Okere were greatly commended for their selfless service and relentless efforts. A Communique was drafted by the Communique Team and presented to the general house by the Communique Team Lead, Dr. Nwanyanwu, Kingdom President of D-Ability Initiative.


Participant Organizations include:
Federal Ministry of Health (FMoH)
Rivers State Ministry of Health (RSMoH)
Rivers State Ministry of Youth Development (RSMoH)
Rivers State Ministry of Education (MoE)
Rivers State Primary Health Care Management Board (RSPHCMB)
Adolescents and Young Persons' Technical Working Group (AYTWG)
UNICEF
World Health Organization (WHO)
D-Ability Initiative (Dehat Ability Support Initiative)
National Association of Women Journalists (NAWOJ)
National Orientation Agency (NOA)
Rivers State University Teaching Hospital (RSUTH)
University of Port Harcourt Teaching Hospital (UPTH)
Centre for Gender Development Studies
Healthy Life Development Initiative (HELDi)
Rivers Media
Society for Family Health
Clinton Health Access Initiative (CHAI)
CWHAD
LACA
CISHAN
YOHAD
MBEP
The Tide newspaper
FIDA, Rivers State
RIVSACA
Adok
Rhema Care
SBCC
SASCP
Sunbeam Life Reformation Initiative
Centre for Creative Development Strategies